Buy Bitcoin with Credit Card in 4 Easy Steps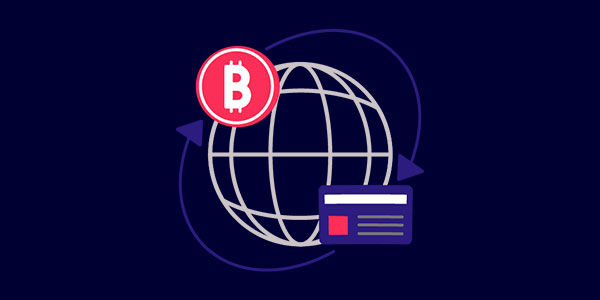 Everything You Need to Know About Oobit
At BetChain we're committed to bringing the very best in crypto innovation to our loyal players. We're all about convenient and accessible online gambling, so we're constantly on the lookout for the best new products to make things easier for you. Oobit was created with the purpose of bringing a fully functioning e-Wallet to crypto users around the world, that allows them to buy Bitcoin with their credit cards, and cash out with a debit card. This service is officially available to all BetChain users, so we've put together a step by step guide explaining how to buy Bitcoin with a credit card on Oobit.
What is Oobit?
Oobit
is a brand new e-Wallet, that allows users to
buy Bitcoin
directly from the product with their credit card. This means that there's no need to go through the laborious process of KYC on various exchanges. You can store and buy Bitcoin from
Oobit
and deposit it directly into BetChain's given address, where it will show up in your account almost immediately.
All you need to do is click
here
, and you'll be redirected to the
Oobit Bitcoin purchase page
. From there, you can access an easy to use purchase system, and deposit your Bitcoin directly into BetChain's address. The entire purchase process is carried out online, without any human interference - it goes through a smart system for approval, making the entire transaction seamless.
How to Buy Bitcoin From Oobit
Now, let's look at exactly how easy it is to buy Bitcoin from Oobit.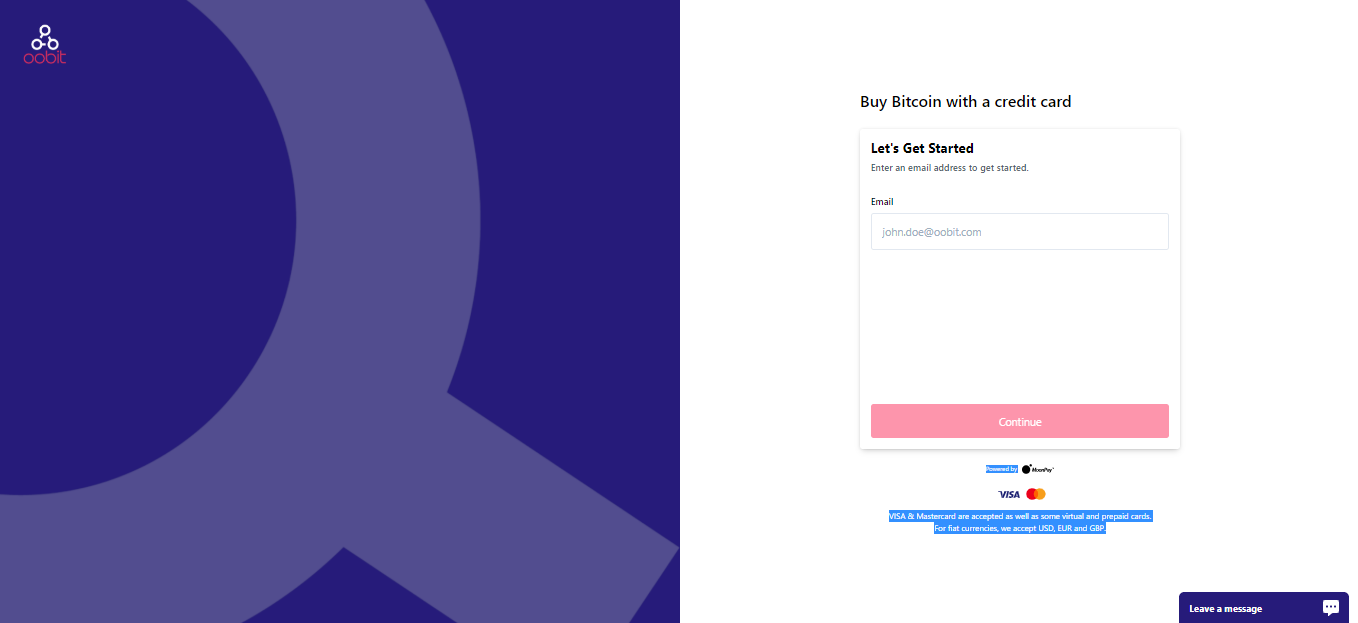 1. Create an
Oobit account
Sign up for an Oobit account in just a few seconds. Simply enter your email, username, and password, and click the confirmation link that gets sent to your given email.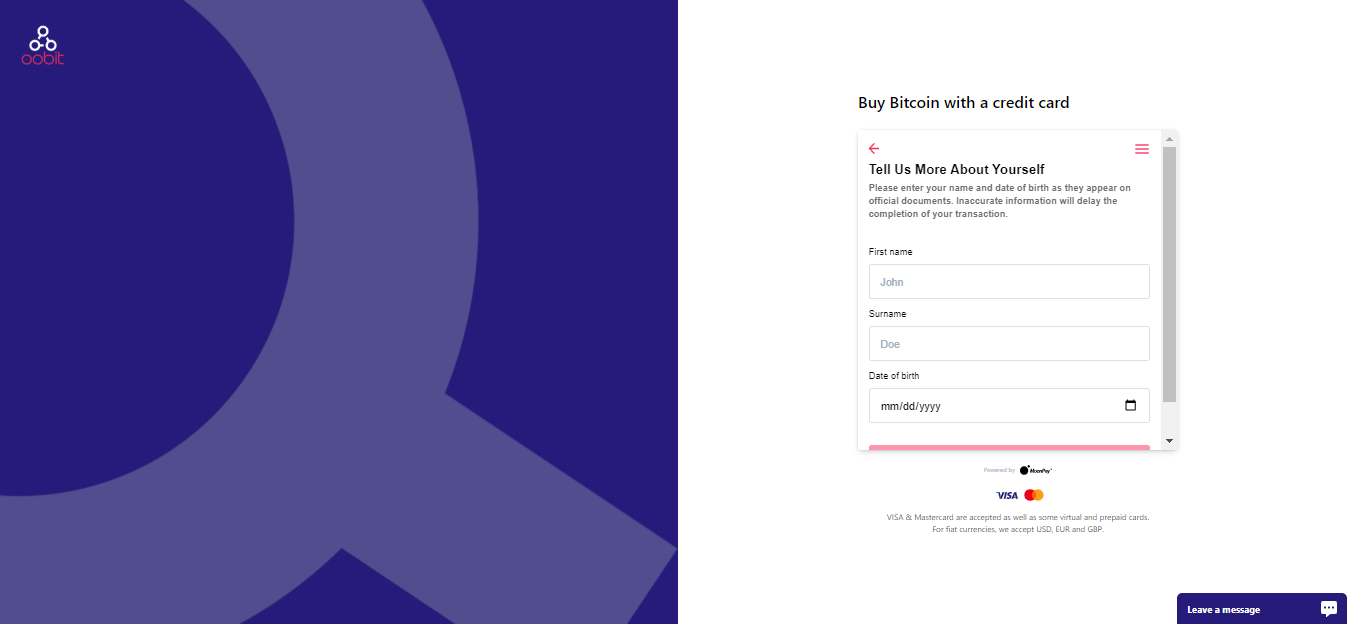 2. Get Verified
To buy Bitcoin on Oobit, you'll first need to verify your account. Yes, that does mean a KYC process is necessary, but it's incredibly simple via Oobit. Upload your passport or another form of identification, and you can then buy Bitcoin for up to 20,000 USD via your credit/debit card.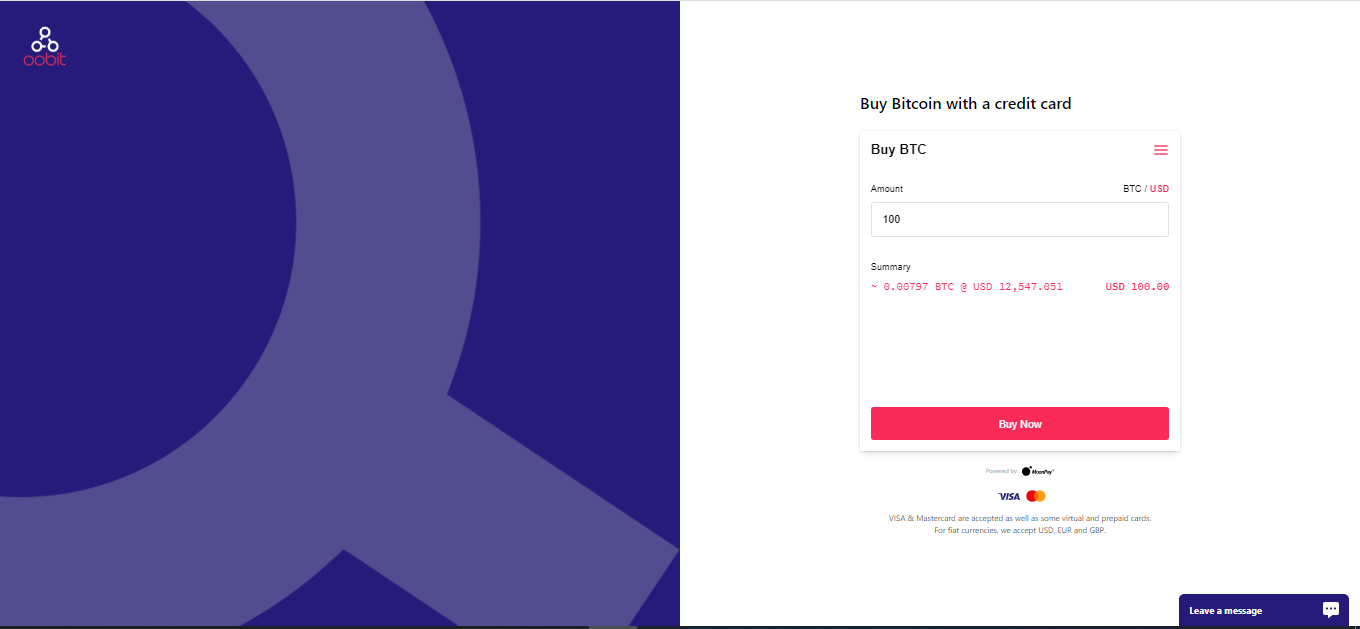 3. Buy Bitcoin
Login to your newly minted Oobit account, and buy Bitcoin in just a few clicks. You can choose from the predetermined amounts of $100, $500, and $1000 USD or set your own amount.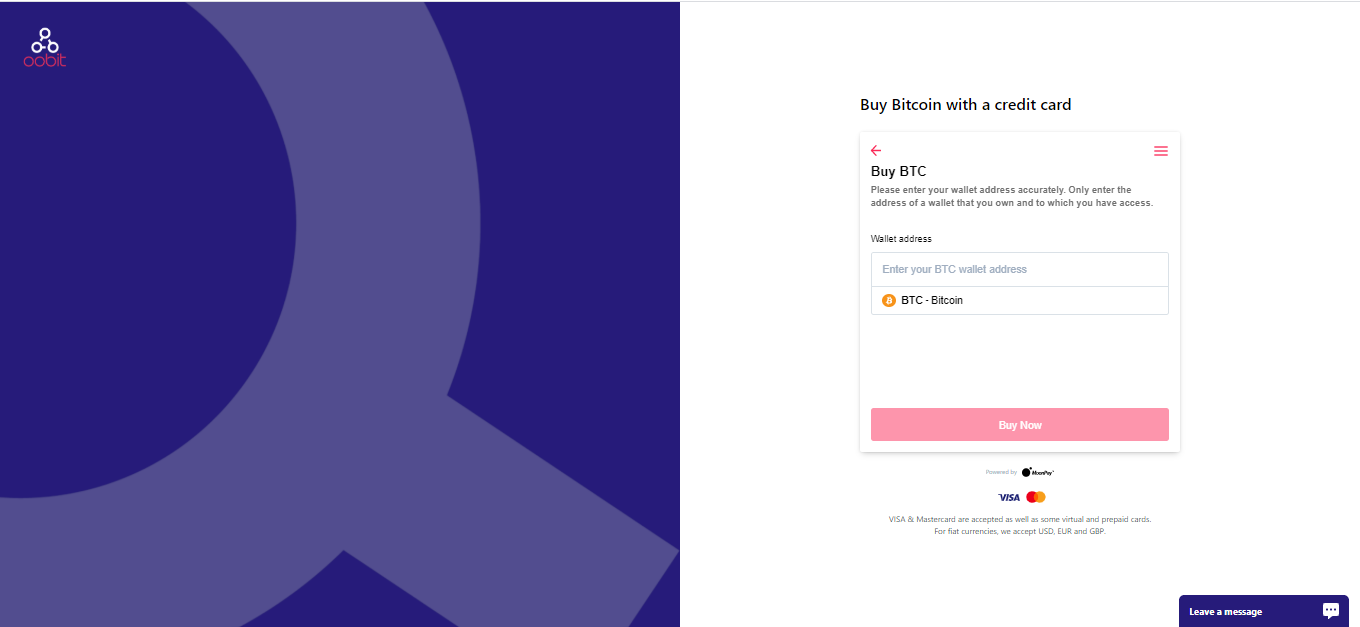 4. Send Your Bitcoin to BetChain
Once you've purchased, you can send your Bitcoin directly from the Oobit wallet to BetChain's address. Buying Bitcoin has never been easier.
Play with Oobit at BetChain Casino
Now that we've taken a look at everything you need to know about
Oobit
, here's why you should be using it to deposit at BetChain casino. With Oobit, the entire Bitcoin buying process is streamlined. You can simply buy Bitcoin with your credit or debit card, no conversions required, and send your BTC to BetChain's wallet. It really is as easy as could be.
BetChain Bonuses You Should Know About
If you're new to Oobit and BetChain, here are some epic bonuses you could benefit from when making your first deposits.
- Welcome Bonus: With your first deposit of 2 mBTC or more (or your currency equivalent) you can score 100% up to 1 BTC plus 200 free spins.
- Second Deposit: Win 50% up to 0.5 BTC with your second deposit.
- Third Deposit: Win 75% up to 0.5 BTC with your third deposit.
Start Playing with Oobit and BetChain
Now that we've taken a look at everything you need to know about Oobit, you can make your deposit and start playing at BetChain today. BetChain is constantly striving to improve their players' experiences, and introducing Oobit is another step we've taken to improve accessibility and ease of use. Get started with Oobit and BetChain today.